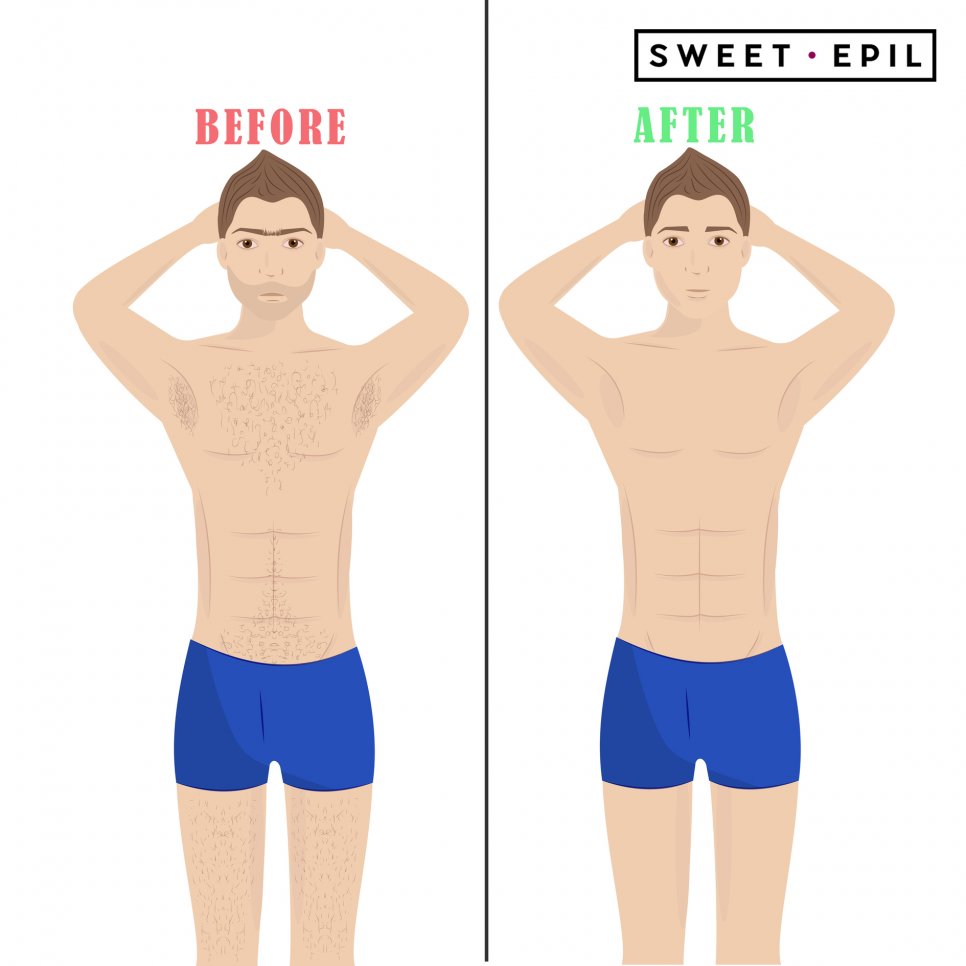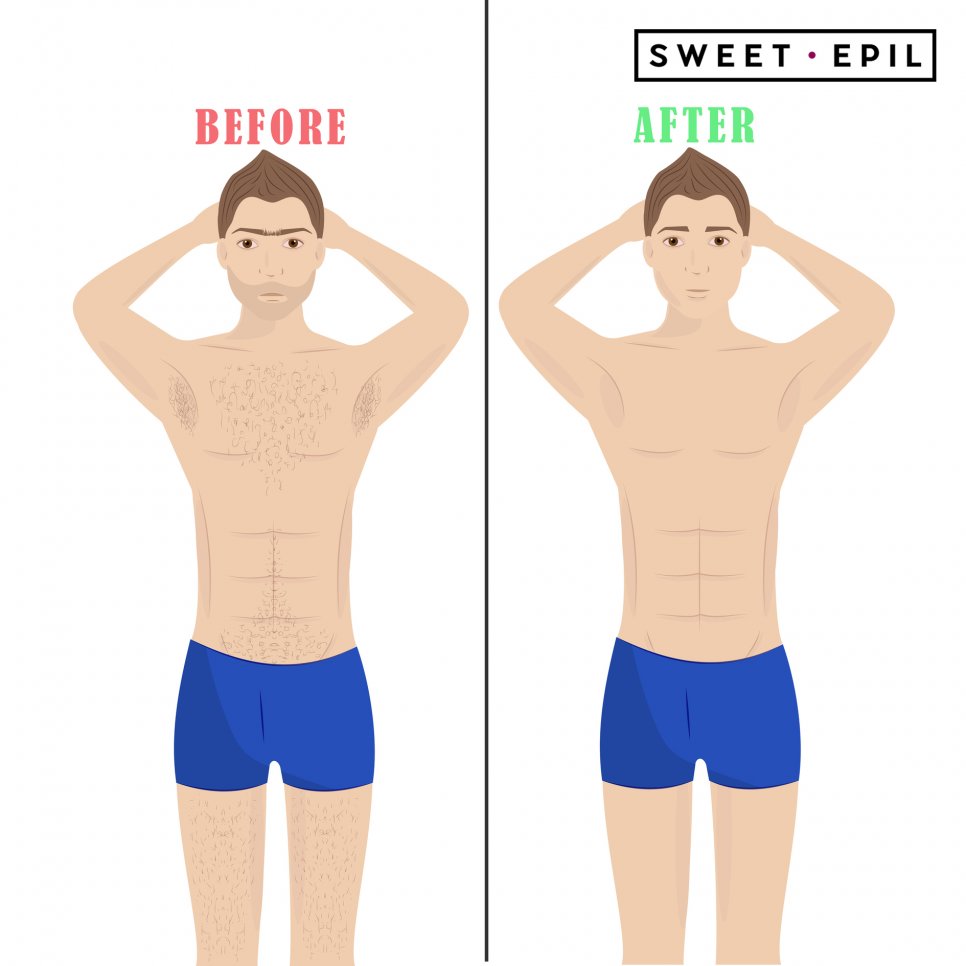 Males also want to look attractive, and the appearance of a furry caveman is no longer "in". 🙂

Men are increasingly getting their hair removed, especially in the back, shoulders, chest, abdomen and armpits, or also in the intimate parts. All parts of the body except the beard can be waxed. Depilation is suitable not only from an aesthetic point of view, but also hygienic due to sweating. The result in the form of a sexy smooth body will surely be appreciated by ladies as well. 😉

In contrast to painful waxing in Sweet Epil studio, we perform depilation in a gentle and gentle way using a special sugar paste containing Aloe Vera, which is also suitable for very sensitive skin. (Before depilation, hairs should be about 0.5cm long. That means about 10 days to let it grow. After depilation, the skin lasts without hairs for 4 -6 weeks).

We are here for you every day 9h – 21h (including Saturday and Sunday) BOOK YOUR DATE ONLINE : Sweet Epil_Rezervace Or call us or write
to us: Mobile &


WhatsApp: +420 774 67 00 67
E-mail: info@sweet-epil.cz
We look forward to seeing you!