True Brazilian waxing (or "Brazilian" or "Brazil") means complete hair removal in the intimate parts . It is suitable for both women and men.
In Europe, brazilian waxing is also referred to a waxing variants, in which pubic hair are partially left in the intimate area.
In our studio we provide Brazilian waxing using a special Sweet Epil sugar paste. This specially developed sugar paste is very skin-friendly and contains also Aloe Vera, which regenerates it. Unlike the often painful hair removal, waxing with Sweet Epil sugar paste is extremely gentle and is therefore ideal for waxing of intimate parts.
Our Epil Ladies are profesionally trained in hair removal using the Sweet Epil method and are educated in health care and cosmetics. The professionalism, discretion and narrow specialization of our Epil Ladies can ensure the highest possible comfort even in intimate tasks such as Brazilian waxing.
If you are interested in more information about Brazilian waxing For HER (also for Pregnant Women) or For HIM, below you will find answers to frequently asked questions as well as personal experience with Brazilian waxing in Sweet Epil studio.
Brazilian waxing For HER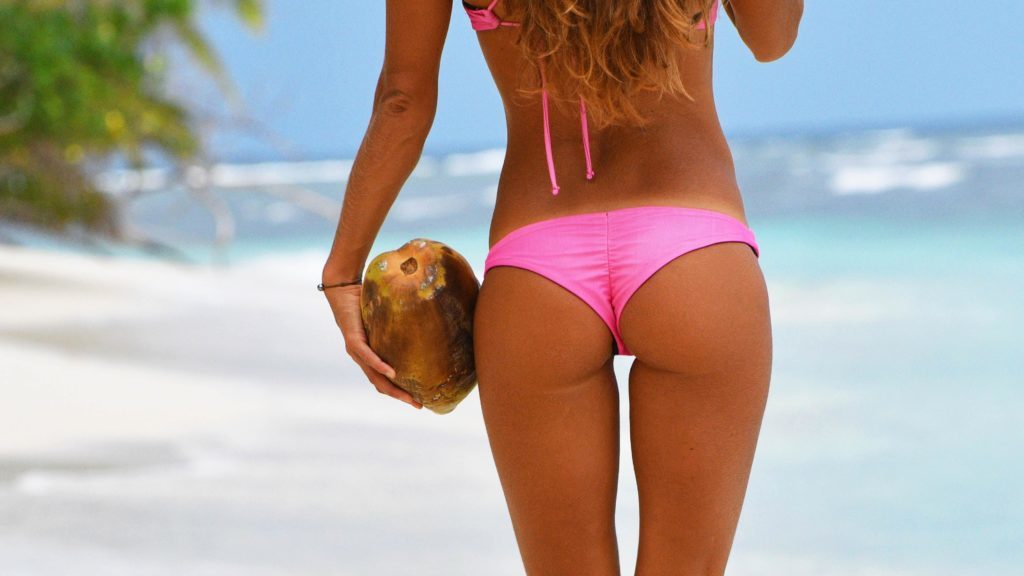 Brazilian waxingn was born in tropical Brazil, where bikini really cover only the most needed. It gradually spread to Europe and became an essential part of many women's lifestyles.
FREQUENTLY ASKED QUESTIONS ABOUT "BRAZIL" FOR LADIES
WHAT DO THE LADIES SAY ABOUT THE "BRAZIL" IN SWEET EPIL?
Laura, 24
Worst of all, even though I shaved my intimate parts every day, you could still see the black dots of the beginning hair. In addition, the growing hair were stinging uncomfortably and it was very unpleasant. After shaving every day, my skin was so irritated and my hair was growing back. I tried brazilian waxing at Sweet Epil and I haven't had these problems since. My hair is almost not growing and my skin is beautifully soft. I'm excited, it's a completely different feeling than before. I will never use a razor again.
Julie, 32
In the past, I didn't dare go to a Brazilian waxing because I was afraid it hurts a lot and I was also very ashamed. I shaved my hair every day, and the more I shaved it, the harder and thicker it grew. When I found out about the specialized waxing studio, I decided to give it a try. It wasn't as bad as I originally thought. Thanks to the professionalism at Sweet Epil, shame quickly left me. It's not even as painful as I've been convinced all along. The skin is beautifully smooth right after waxing and what is absolutely the best is that even an intimate experience with my boyfriend is much more intense thanks to perfectly smooth skin.
Margaret, 38
I was at Sweet Epil for my first Brazilian waxing. I was afraid to go there, but I found that sugar paste waxing doesn't hurt at all. The Epil Lady was very kind and careful. Besides that, it was so fast! Before I knew it, I was done. It took less than 20 minutes, including payment. I am really very satisfied and I already go to Brazilian regularly. I recommended Sweet Epil to my friends and also to my pregnant sister. They are all extremely happy too. Thank you so much!
Theresa, 47
I used to shave with a razor, and the result was that in sensitive areas such as groin, I often had very irritated and reddened skin. I shaved every day, which I didn't enjoy, and I was looking for another alternative. A friend told me she was going for standard wax, so I went to try it too. I only had my armpits done and the result was disastrous. I had an allergic reaction, my armpits swelled and it hurt terribly. I then learned about a professional waxing studio on the Internet, so I decided to go there. A visit to the Sweet Epil studio exceeded my expectations. The whole procedure is almost painless and there is no allergic reaction. For Brazilian waxing I only go to Sweet Epil exclusively and I am extremely satisfied with the result.
Brazilian waxing For HIM
Brazilian waxing (waxing of intimate parts) is no longer just a privilege of women. Increasingly, it is becoming a common part of the body care of many men of all ages.
FREQUENTLY ASKED QUESTIONS ABOUT MEN'S BRAZILIAN WAXING
HAVE YOU FOUND ANY ANSWER TO ANY QUESTIONS ABOUT BRAZILIAN DEPILATION?
Write to us or call us, we will be happy to advise you.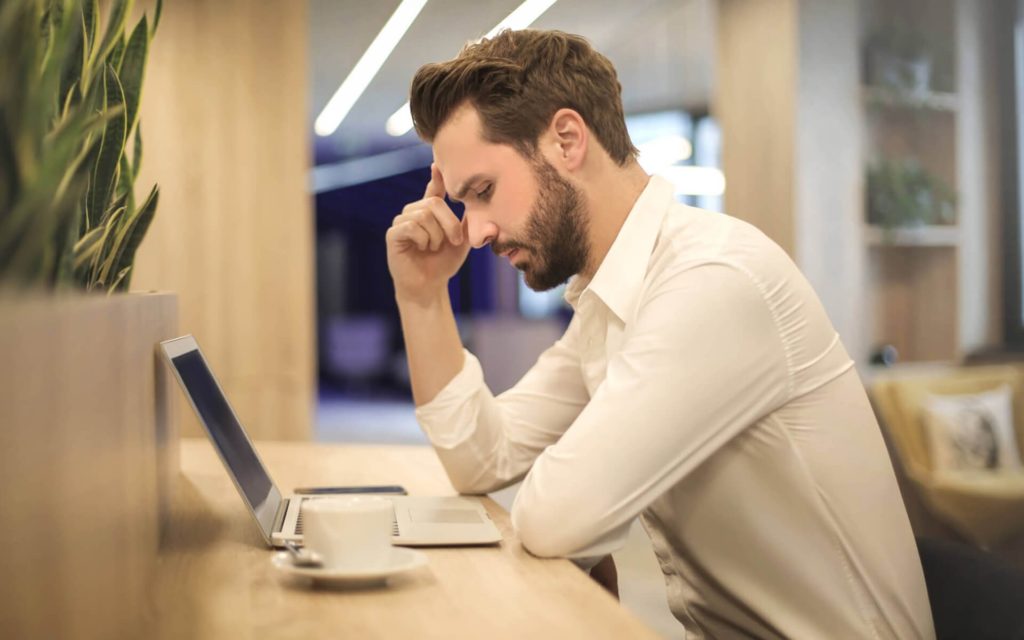 WHAT DO THE GENTLEMEN SAY ABOUT BRAZILIAN WAXING AT SWEET EPIL?
Michael, 26
A year ago, I went for men's Brazilian waxing at Sweet Epil for the first time. At first I was a little scared, but it immediately subsided when I came to the studio. The girls are nice, the waxing is done quickly and the effect is great. Finally, I don't have to bother with a razor at home, I've always been cut everywhere and after Sweet Epil waxing my skin is completely smooth.
David, 32
I'm an enthusiastic athlete, which is why I underwent Brazilian waxing. It's more hygienic, I sweat less, and I don't have a rash. Finally, a method even for men that is really worth it! I'm also getting my chest, abdomen and armpits waxed. My friends also visit the studio and everyone is satisfied. I highly recommend it to everyone.
James, 37
I got a voucher for Sweet Epil brazilian waxing from my girlfriend for my birthday. At first I didn't want to go there at all, I was ashamed and couldn't imagine exposing myself in front of someone else. But my girlfriend convinced me to go there and overcome my shame. So I finally got through it, and I have to say, it's really cool. I didn't really find it embarrassing at all, it didn't hurt and it was done really fast. I go there regularly now and I don't have to bother with a razor. My girlfriend is also extremely happy with the result!
Thomas, 44
My wife attends the Sweet Epil studio regularly. When I always saw her hair disappeared, I finally let myself be "teased" and went with her. I'm just sorry I haven't tried it before. I´m really satisfied with the result and also our sex life have improved thanks to it.. There is a friendly and pleasant atmosphere in the studio. The ladies do their job in a completely professional way.
Brazilian waxing for Pregnant Women
Thanks to the gentleness of the Sweet Epil method, pregnant women can also go for Brazilian waxing at any week of pregnancy.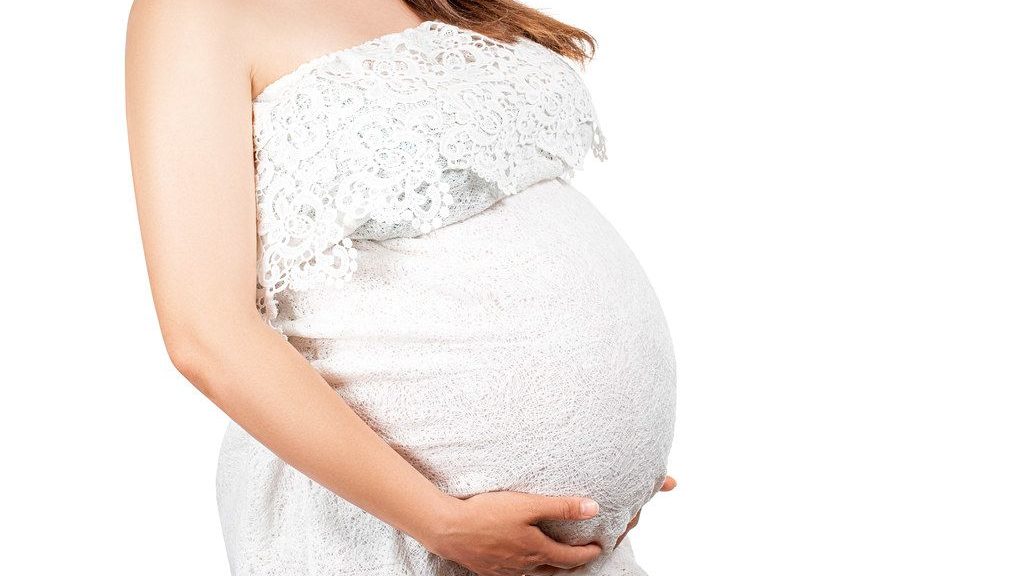 During pregnancy, women undergo much more gynecological visits, and if they also want to avoid shaving in the maternity ward, Brazilian waxing is the ideal solution.
During pregnancy, shaving is greatly more difficult due to the enlarged tummy and there is also a risk of injury. Moreover, the resulting effect is only short-time. Brazilian waxing at Sweet Epil studio is carried out by trained medical staff. So expectant mothers have nothing to worry about. During the waxing on the intimate parts, the tummy is not pressed at all and the whole procedure is very gentle.
After childbirth, mothers have no time for anything else besides caring for the baby. Therefore, expectant mothers often have other parts (e.g. legs, armpits, eyebrows) waxed before giving a birth in addition to Brazilian waxing and then have their difficulties with excess hair solved for at least a month. For an overview of all waxing options, see the Price List For HER.
WHAT IS THE EXPERIENCE OF MOMS WITH A "BRAZIL" FOR PREGNANT WOMEN?
Christina, 27
I am pregnant (21 weeks) and 5 weeks ago I went for Sweet Epil Brazilian waxing and so far my hair has not grown again. I don't have pimples, it didn't hurt and it wasn't that expensive. So I'm clear about that once the hair grows back, I'll have it professionally removed again in this waxing studio, because I don't want to be shaved in the hospital before the childbirth.
Edith, 35
I went to Sweet Epil during both of my pregnancies and I really recommend it. The result always lasted for about a month and my hair has softened and thinned significantly. It´s the best way how to remove hair in intimate parts. Definitely do not be afraid to undergo brazilian waxing during the pregnancy. I really appreciated this preparation in the maternity hospital.
BRAZILIAN WAXING: Fall in love with a perfectly smooth, hairless body
Marie Claire magazine is excited about "Sweet Epil Brazilian".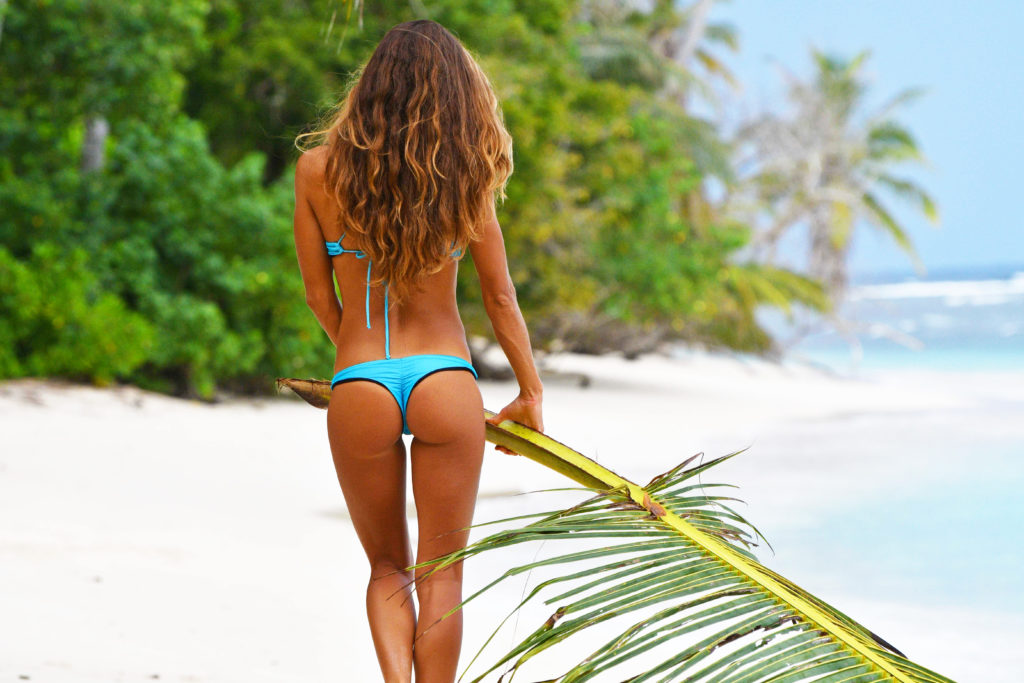 "I'm sure you'll agree that shaving with a razor can be really boring. In addition, it can cause unpleasant skin irritation, the formation of pimples and ingrown hair. But you certainly know all this very well. So if you want to have a careless holiday without unwanted hair this year, bet this time on our recommendation for Brazilian waxing. You will definitely not regret it."
On the website of Marie Claire lifestyle magazine you can read a detailed article about the impressions from the Brazilian waxing at Sweet Epil studio by the editor Bára Cihlová. The article describes what does it mean exactly, how the Brazilian waxing in the Sweet Epil studio works and what are the advantages compared to other hair removal methods.
VAJACIAL / MANJACIAL
Do you have a problem with ingrown hair in the area of intimate parts? We have a solution for you! Try Sweet Epil Vajacial / Manjacial – NEW intimate area skin care treatment. Now for a special PROMO PRICE Brazil & Vajacial / Manjacial see the Pricelist.
SWEET EPIL VAJACIAL /MANJACIAL is a caring treatment that solves the problem of ingrown hair in the area of the intimate parts and at the same time regenerates the skin.
SWEET EPIL VAJACIAL / MANJACIAL
for women ♀ (Vajacial) and men ♂ (Manjacial)
comprehensive caring treatment in the area of intimate parts
solves the problem of ingrown hair
it is provided directly after the Brazilian waxing
skin rejuvenation, renewal of collagen, increase of elasticity
overall regeneration of the skin in the area of intimate parts
suitable also for sensitive skin
SWEET EPIL VAJACIAL / MANJACIAL treatment includes:
Skin cleansing
Steaming of the skin
Professional removal of ingrown hair
Application of the serum to prevent ingrown hair
Application of bioherbal mask
Photon therapy
Spot treatment
Application of soothing and regenerating cream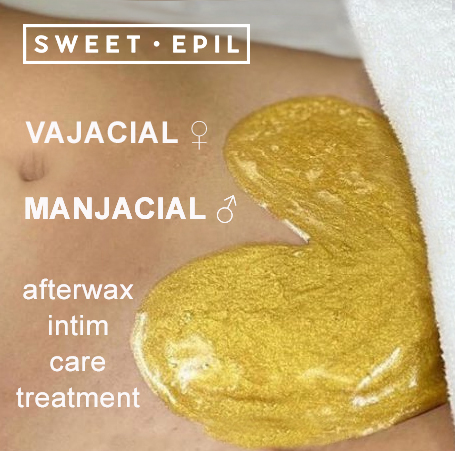 The bioherbal mask contains a concentrated herbal essence that, thanks to a special technology, penetrates deep into the subcutaneous layer, where individual follicles (hair roots) are located. This herbal essence then acts effectively as a prevention against ingrown hair. Thanks to the special composition, the natural renewal of collagen is also stimulated, which makes the skin more elastic and soft. There is achieved overall regeneration and rejuvenation of the skin in the area of intimate parts.
The application of the bioherbal mask is supported by Photon therapy, which has the following effects:
increases the absorption efficiency of the active substances that the bioherbal mask contains
supports the natural formation of collagen, increases the elasticity of the skin
regenerates and softens the skin, anti-aging effect
improves blood circulation in the subcutaneous tissue
anti-inflammatory / antibacterial effect
unifies skin tone and brightens it