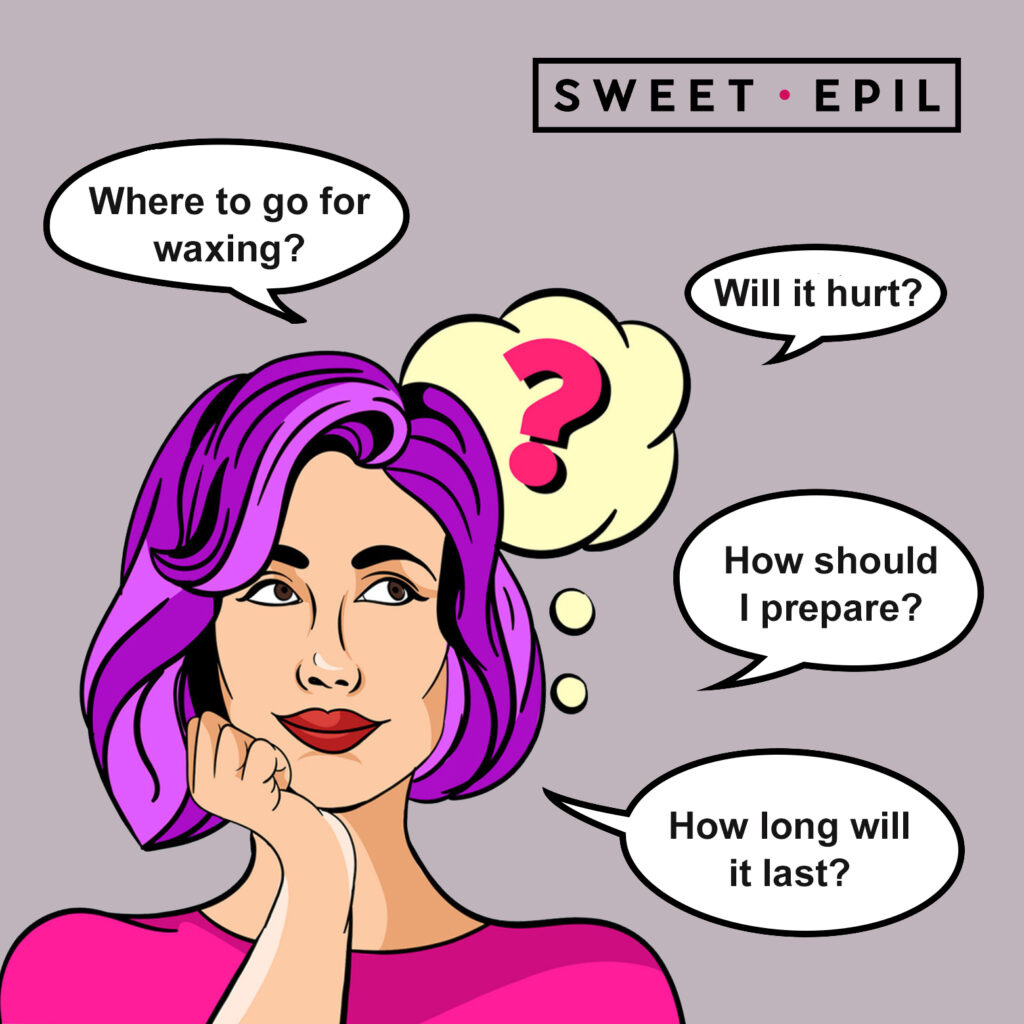 Have you thought about going for waxing, but do you still have some questions?
Here are the answers to the most frequently asked questions about waxing:
We definitely recommend entrusting yourself to experts. Sweet Epil is the only one studio in the Czech Republic that specializes exclusively in sugar paste waxing. Waxing is performed by professionally trained Epil Ladies with many years of experience. Professionalism, discretion and narrow specialization make it possible to ensure the best result.2Will it hurt?
Unlike other methods of long-term hair removal, Sweet Epil waxing has minimal pain and this method is suitable for its gentleness even for the most sensitive areas such as intimate parts.
It is essential that the length of hair is at least 0.5 cm (i.e. do not shave for about 14 days). Furthermore, please do not treat the skin with any cream (already the day before and on the day of waxing).
After waxing, smooth, hairless skin will last for about 4-6 weeks. The interval between further waxings subsequently shortens and over a time the hair disappears completely.