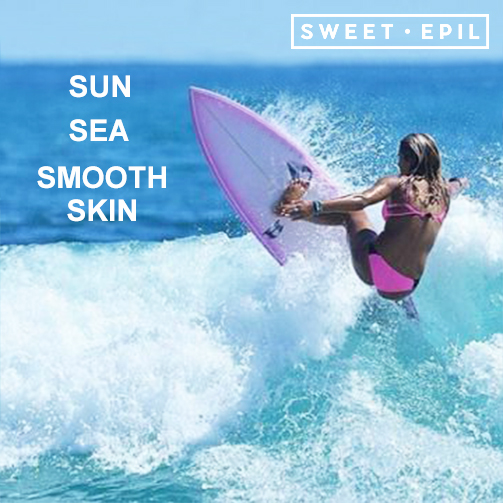 Whether you prefer an active vacation or simply relaxing by the water, in any case, summer is the time when we want to show a smooth skin in our swimwear. Enjoy the summer and let us to take care of your PERFECTLY SMOOTH SKIN.
Sweet Epil waxing based on a special sugar paste with Aloe Vera extracts also regenerates the skin and it is then ideally prepared for sunbathing. (Before waxing, the hair should be about 0.5 cm long. After waxing, the hair-free skin will last 4-6 weeks).
WE ARE OPEN every day from 9:00 to 21:00 (including Saturdays and Sundays)
Book your appointment ONLINE: BOOK NOW
You can find us at: Vyšehradská 31, Prague 2
We look forward to your visit!
Team Sweet Epil