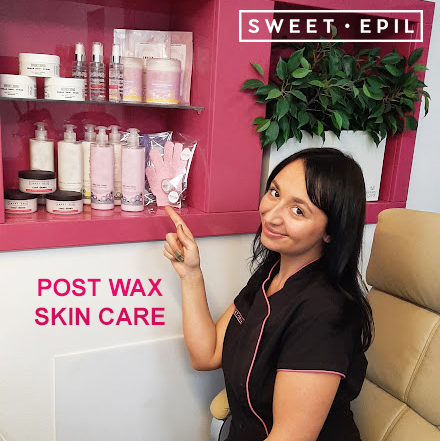 Do you have a problem with ingrown hair? Do you ever have irritated or red skin? We have a solution for you!
Try the specialized Sweet Epil cosmetics intended primarily for the treatment of the skin after waxing. Our Epil Ladies will be happy to advise you the right product especially for you. Do not hesitate to contact them.
You can buy all cosmetic products for post-waxing care directly in the Sweet Epil studio. You can also buy some of these products in our e-shop.
If you are troubled by ingrown hair in the area of intimate parts, you can also try (in addition to post-waxing  skin care products) the Sweet Epil Vajacial / Manjacial procedure – NEW in intimate skin care. 
Enjoy the feeling of perfectly smooth skin every day!