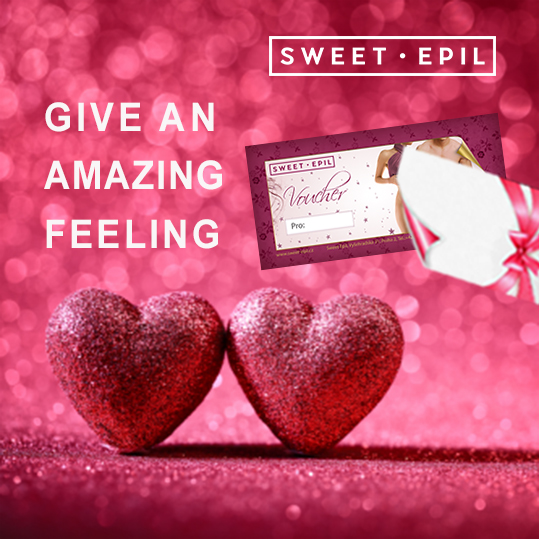 St. Valentine's Day is coming and you are thinking about something interesting to give your partner this year?
Give her / him an unusual gift in the form of a voucher for Brazilian waxing (waxing of intimate parts).
Discover a new dimension of velvety soft, irresistibly exciting touches together…
You can buy a gift voucher in electronic form online in our Shop here: https://www.sweet-epil.cz/en/product/gift-voucher/
If you prefer a printed voucher, it is possible to buy it personally in our studio at: Vyšehradská 31, Prague 2.
We wish you a beautiful Valentine's Day 😉
Team Sweet Epil