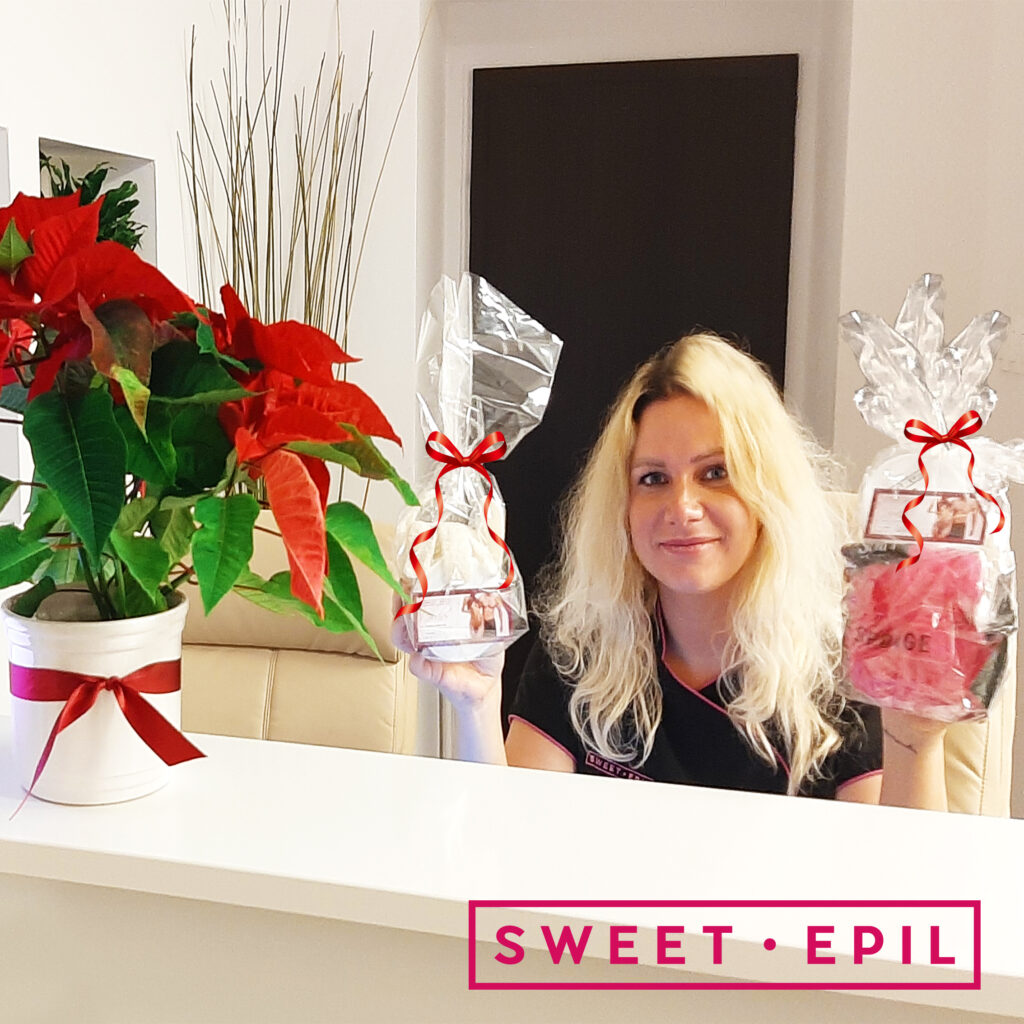 Christmas Day is fast approaching! You haven't bought all the Christmas presents yet and don't want to collect them in stores or on Internet for a long time?
You can come to us directly without ordering for a (already packaged 🙂 Christmas cosmetic package suitable especially as a gift for women.
The cosmetic package from the Limited Christmas Edition includes:
Sweet Epil Sugar Body Scrub – Guarana (100% natural sugar peeling)
Voucher in the value of 200 CZK for Sweet Epil waxing
Exfoliating spa gloves or exfoliating sponge
The cosmetic package with a total value of 990 CZK is now for a special Christmas price of 690 CZK!
You can buy it directly in the Sweet Epil studio, which can be found at: Vyšehradská 31, Prague 2 – Nové Město (not far from Charles Square). Easily accessible by public transport and by car (parking directly in Vyšehradská Street).
We are open every day from 9 am to 9 pm (including Saturday and Sunday).
We wish you a Merry Christmas and relaxing holiday time.
Team Sweet Epil 😊