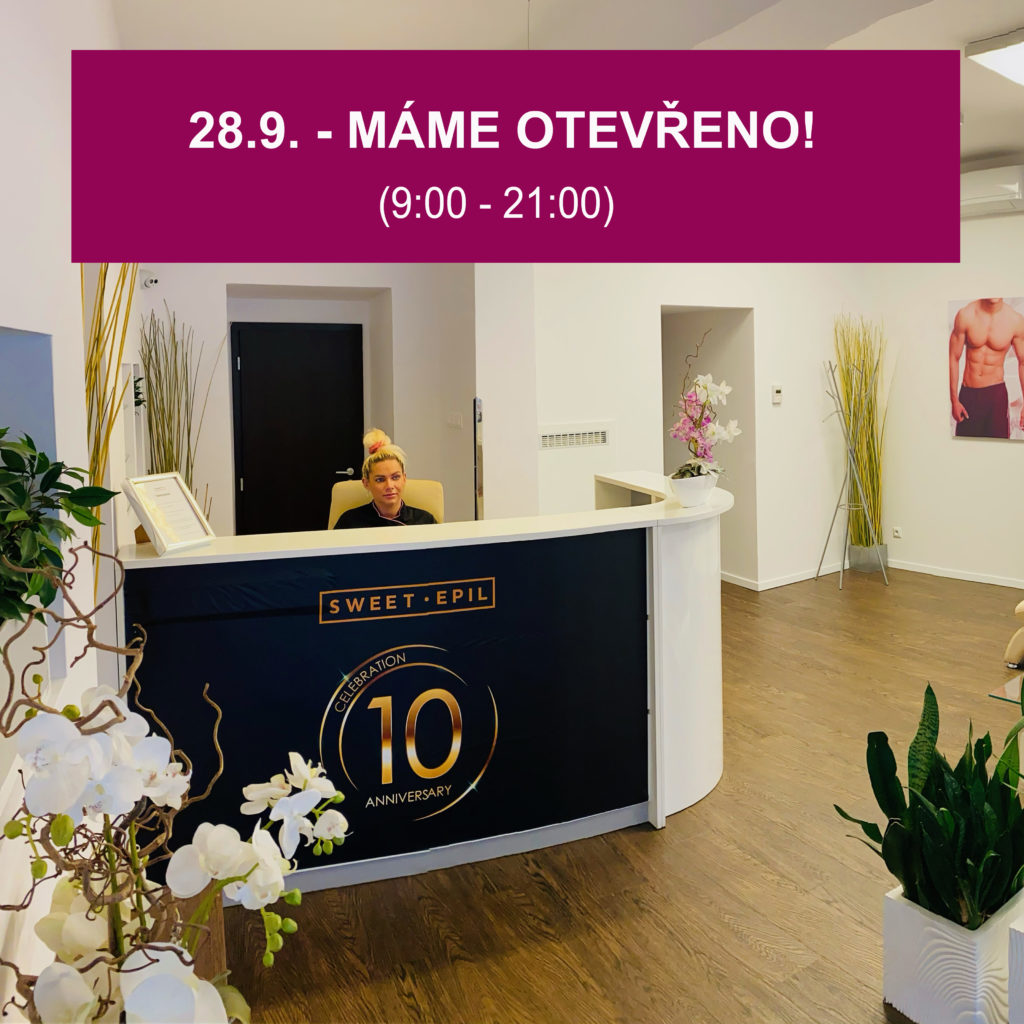 We are here for you every day, including Saturdays, Sundays and public holidays.
So even on Tuesday, September 28th we are OPEN for you!
BOOK YOUR APPOINTMENT ONLINE on our website: www.sweet-epil.cz
Or call us or write to us:
Mobile & WhatsApp: 774 67 00 67
Email: info@sweet-epil.cz
We look forward to seeing you!
Team Sweet Epil